"
a factory of
solutions & results
"
EDUARDO TARTALO, PIAGET SOUTH-EAST ASIA & OCEANIA
"

splendid organisation
& quick delivery

"
MARTIJN ROSEBOOM, Skin Unilever Asia Pte Ltd
"

first-class
finishing touch

"
PATAMAPORN VAJRABHAYA, HPC and Foods Unilver Asia Pte Ltd
"

strong creativity &
out-of-the-box concepts

"
samuel yong, borneo motors (singapore)
"

flashes of brilliance

"
kenneth sim, sunscreen (singapore)
"

committed, passionate,


detailed & proactive

"
EDUARDO TARTALO, PIAGET SOUTH-EAST ASIA & OCEANIA
"
gives 110% each time
"
samuel yong, borneo motors (singapore)
"

an ever present
help in need

"
MADELEINE HO, HERMÈS SINGAPORE
"
live up to their
dreams & ethics
"
"

fight hard for
what

they believe in

"
thomas ng, color play enterprise
J•Factor

→ Coming Out Party

BRIEF

To organise a creative interactive event for Business Partners and Clients to launch Agency's new look.

CHALLENGE

Making a big deal with minimal noise.

SOLUTION

Takeover of the space with the new J.Factor identity elements coupled with non-cringe worthy games to drive the message home.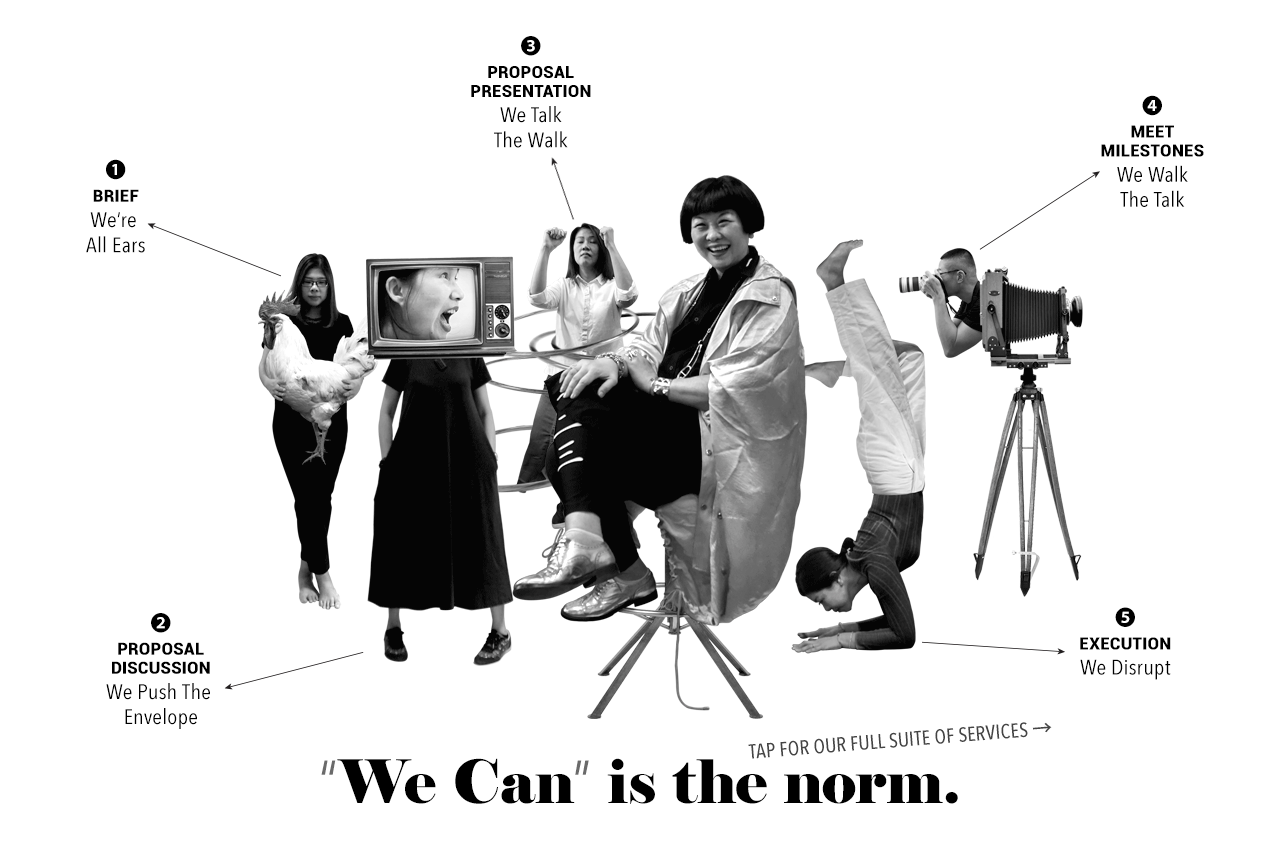 ---
the company
Possibly one of Singapore's oldest Agencies,
fully accredited with major media owners.
Our business principle of ethical practices combined with passion and pride in what we do won us the recognition and respect of both Clients and Partners alike since our inception in 1995.
We believe our success came from great partnerships – many happened when we transformed our Clients' perspectives into beautiful realities.